One of my favorite authors ,
Linda Weaver Clarke
, will be chatting over at
LibraryThing Author Chat
from Nov. 17 - Dec. 1!!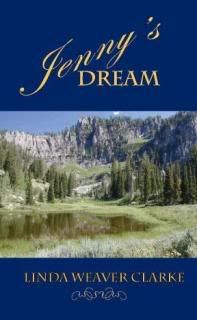 The 3rd book in her "Family Saga in Bear Lake, Idaho" series called
"
Jenny's Dream
"
is set to be released on
Dec. 1st
. It is a historical fiction book set in the early 1900's in Idaho. Here is a synopsis of the book:
"Jenny Roberts is home from college and is restless. She feels a need to spread her wings and fly away. She has dreams of becoming a writer and wants to pursue it, but that's not all. After she realizes that Will, her kindred friend, means more to her than she thought, she must now choose between writing and romance. Which dream should she pursue? The only thing standing in her way is an unpleasant memory from her past, which has haunted her since childhood. She must learn to forgive before she can choose which dream to follow.
A ten-foot grizzly bear is seen in the area and its boldness has frightened the community. But there is one man with the courage and determination to protect his family and neighbors: Gilbert Roberts. He attempts to defy this great beast but Melinda will not have her husband be part of it. Gilbert has other ideas. Old Half Paw must be stopped.
"

I've written reviews on the first two books in the series "
Melinda and the Wild West
" and "
Edith and the Mysterious Stranger
", which I absolutely loved!! These books have story lines that include themes of family, strong women, open country, romance and historical references too!
So make sure and drop by the
Author Chat
Nov. 17 - Dec. 1 and talk with Linda!!
ALSO.......
Make sure and keep checking my
blog
...I am going to be running contests for Linda's books starting Monday Nov. 17th...and up until the release of "Jenny's Dream" December 1st!!!!
**